About me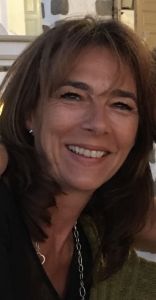 After a 32-year career in finances, during which I worked as a department head for several years, I decided to give my professional life a new direction.
During my previous career as a team leader, the wellbeing of my team, team spirit and healthy inter-personal relationships were always very important to me. This approach and my own life events led me to Sophrology in 2003 and coaching more recently.
Since then, Sophrology has accompanied me every day and has helped me deal with family matters, career, social life and not so pleasant life events that can sometimes crop up.
Over the past years, my interest and the realisation of my new professional path have slowly and steadily grown and I have learnt different methods and techniques of how to improve personal wellbeing.
Over the years, this life philosophy has become indispensible and has, in fact, become my calling. I would love to share my know-how, my expertise and skills with you.
My professional qualifications:
Sophrologist DU from the Institut Européen de Sophrologie du Travail in Luxembourg
Specialisation - Sophrology and children at the Académie de Sophrologie Caycédienne in Brussels
Former trainer at LLLC Luxembourg – Introduction into Sophrology - Relaxation Techniques
Certified light channel healing according to Trudi Thali
Training in the development tool PCM Process Communication Model of Dr. Taibi Kahler
Certified professional coach (member of the ICF International Coach Federation) https://www.coachfederation.lu/trouver-un-coach/view-coach/coach/laura-abbracciavento.html
Enneagram certification  
Mental health first aid diploma - Centre d'information et de Prévention de la Ligue Luxembourgeoise d'Hygiène Mentale (D'Ligue)